Pure Sensual Curls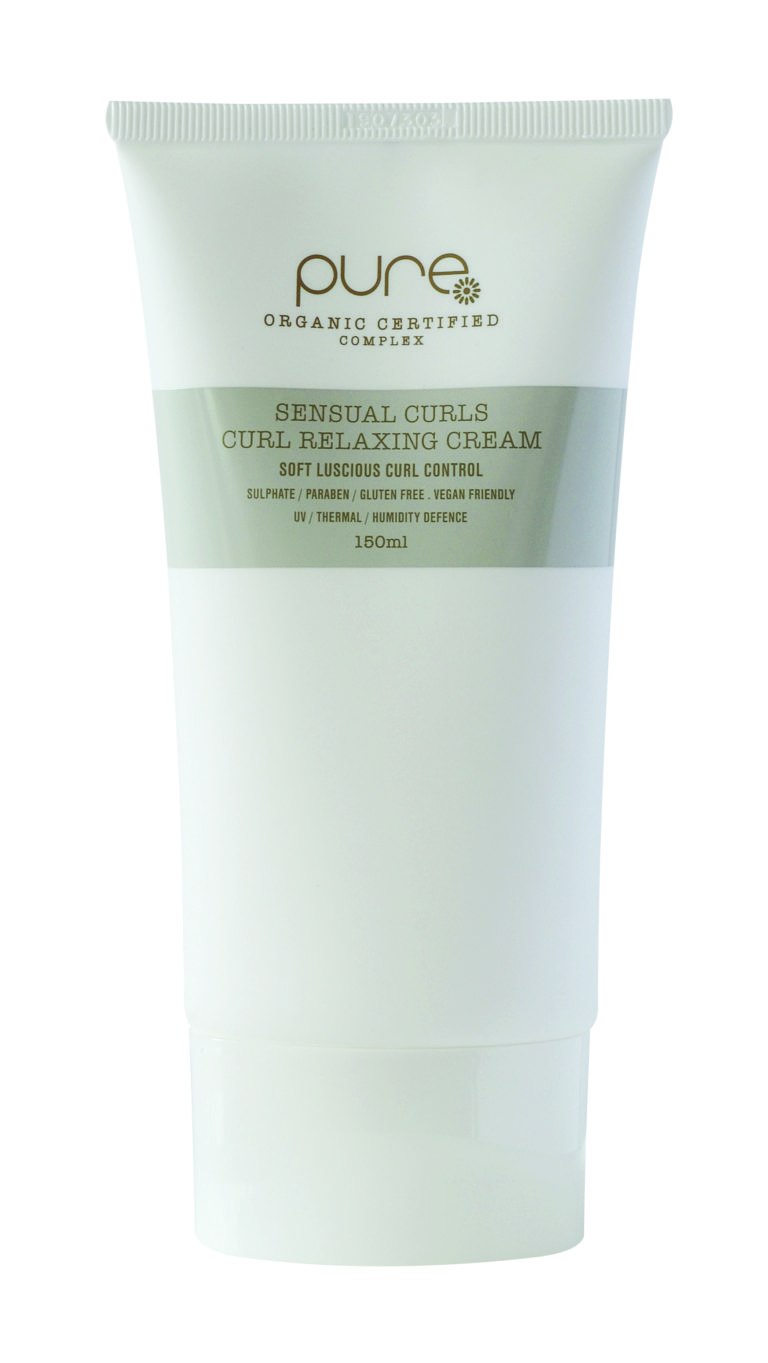 Sensual Curls
SOFT LUSCIOUS CURL CONTROL
CURL RELAXING CREAM
• Delivers lasting curl perfection, turning frizz into soft smooth curls.
• Protects against frizz caused by humidity, sun, thermal styling and chemical treatments.
• Moisturises, shines and seals.
• Controlled luscious curl control.
• Contains our exclusive 'Pure Organic Complex' (certified 100% organic extracts).
MEDIUM CONTROL / MEDIUM SHINE
How to use, 
Squeeze about a 20 cent peice into your hands, rub together and apply to towel dried hair and scruch into your hair.
FREE SHIPPING on all order over $120
Available in store or on our website kaylaesxpertease.com.au
Check out our reviews to see what people have to say about Pure Sensual Curls and how much they love it.
About Pure
WE ARE REUSING LAND WASTE PLASTIC TO MAKE OUR BOTTLES
At Pure Haircare, we're committed to reducing plastic in the best way we know how – by reusing 100% Australian land waste plastic to package our haircare products. Pure Haircare are leading the way in implementing this practice.
WE NEED TO MAKE A CONSCIOUS EFFORT TO WORK ON OUR PLASTIC USE IF WE WANT TO KEEP OUR LANDS, OUR OCEANS AND OUR COMMUNITIES HEALTHY.
Our bottles are made from 100% Australian recycled land waste plastic in an effort to create a circular supply chain. This chain takes recyclable plastic and processes it by sorting, shredding and creating pellets that are then used to make our recycled plastic bottles. In doing this, we will be reducing the amount of plastic going to landfill in Australia. Through this process we estimate we will rescue over 100 tonnes of plastic from reaching landfill each year.
Our packaging choices are made with consideration to environmental impact and protecting our planet. We all need to play a part in reducing the footprint we leave behind to keep our planet as beautiful as the day we found it.
BY REUSING AND RECYCLING OUR PLASTIC, TOGETHER WE CAN REDUCE LANDFILL.