Juuce Smooth Enz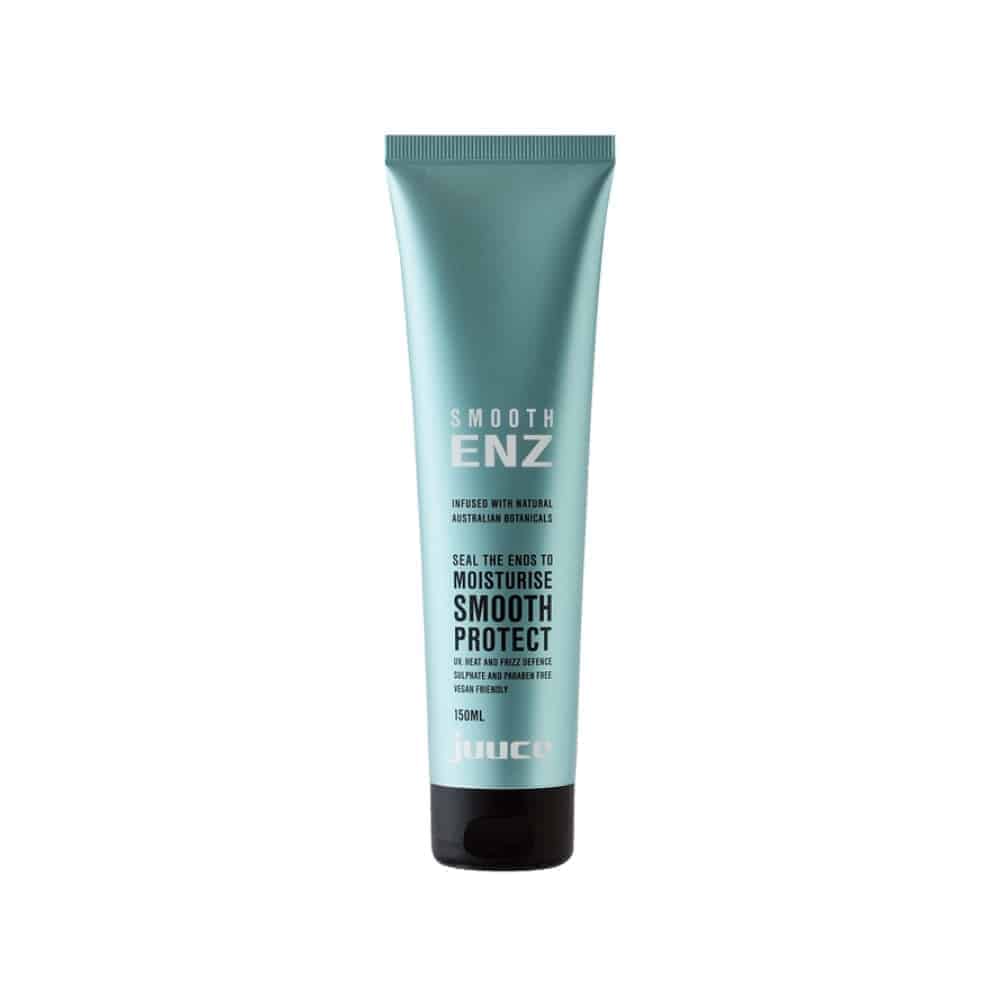 Smooth Enz
LEAVE-IN ENDS REPAIR,
Repairs and seals split ends, with moisture smoothing botanical oils, to d-frizz, shine and soften. Protects, smooths and nourishes all damaged or stressed hair types. Anti-heat + UV + humidity + oxidation protection.
MOISTURISE . SMOOTH . PROTECT
 Juuce Products are proudly Australian Made and Owned.
Infused with six of the most powerful natural Australian Botanicals-
Dandelion, Aloe vera, Kakadu Plum, Wattle Seed, Desert Lime and Quandong
These ingredients provide all hair types with the essential elements to – PROTECT / MOISTURISE / COLOUR EXTEND / REPAIR / SMOOTH / SOOTHE. The use of natural botanicals can boost your hair with basic elements necessary for hair to stay healthy, strong and not vulnerable to the external environment.