Juuce Miricle Straight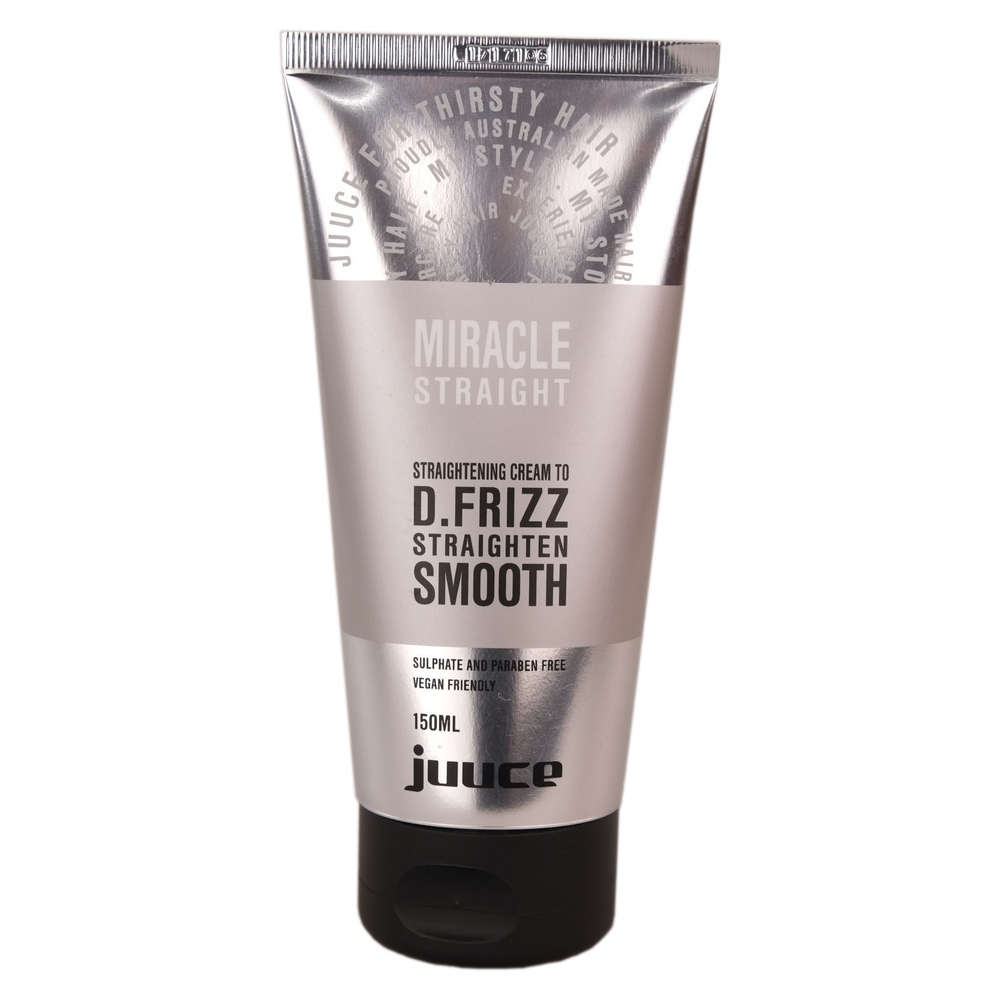 Transform frizzy, fragile hair into straight, smooth and soft hair. Infused with natural Australian botanicals to control moisture levels and give maximum smoothness without drying out the hair. Anti-heat + UV + humidity + oxidation protection.
D.FRIZZ . STRAIGHTEN . SMOOTH . SOFTEN
 DIRECTIONS
 After cleansing and conditioning, towel dry excess moisture, distribute evenly through the hair using in conjunction with a blow dryer.