Juuce Instant Rehab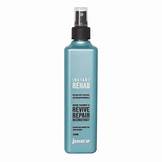 Instant Rehab,
INSTANT TREATMENT,
Instantly detangles, repairs and moisturises extremely dry or damaged lifeless hair. Wheat and soy proteins combine with natural Australian botanicals to rebuild inner core strength and restore elasticity, shine and condition.
Anti-heat + UV + humidity + oxidation protection.
REVIVE . REPAIR . RECONSTRUCT
 Juuce Products are proudly Australian Made and Owned.
Infused with six of the most powerful natural Australian Botanicals-
Dandelion, Aloe vera, Kakadu Plum, Wattle Seed, Desert Lime and Quandong
These ingredients provide all hair types with the essential elements to – PROTECT / MOISTURISE / COLOUR EXTEND / REPAIR / SMOOTH / SOOTHE. The use of natural botanicals can boost your hair with basic elements necessary for hair to stay healthy, strong and not vulnerable to the external environment.