Juuce Dust Up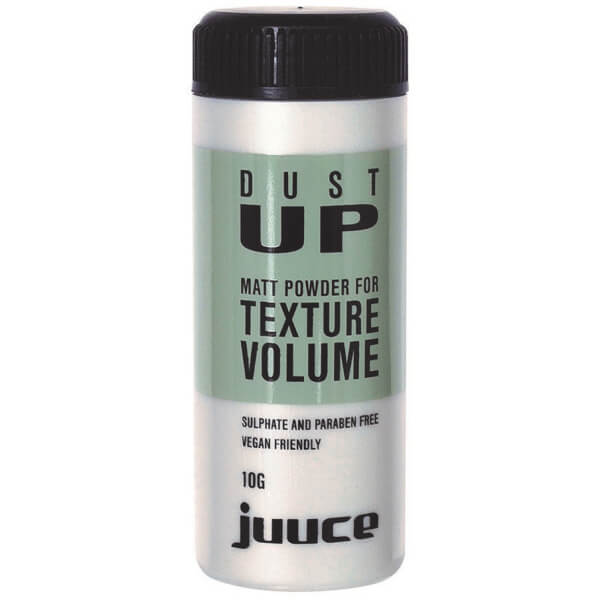 JUUCE DUST UP TEXTURE AND VOLUME MATT POWDER 10G
A matt powder that gives hair the ultimate windswept look. This non tacky oil-free powder gives weightless texture and volume and is great for fine hair.
TEXTURE
VOLUME
How to use. Shake the tin first before opening the lid, open the lid and sprinkle into the roots of your hair, activate the Juuce Dust Up powder by rubbing it into your scalp ans you are rubbing t will activate the powder. as you keep rubbing it it will continue to activate it. when you wash your hair or wet your hair it will de activate the Dust Up powder, dry hair off and re apply.
 Juuce Dust Up Powder is 100% Austrailan Made and Owned.