Juuce Amp It UP Booster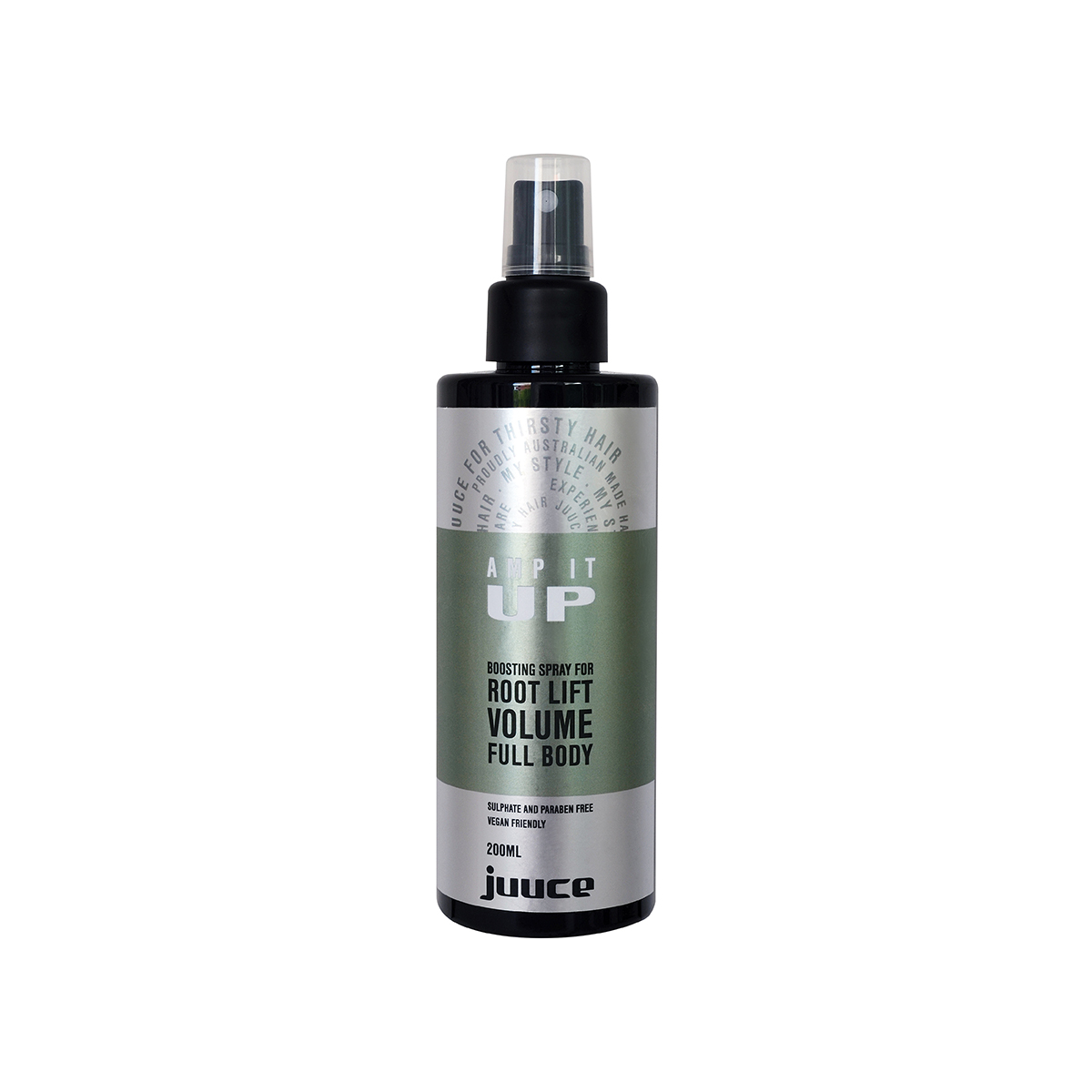 JUUCE AMP IT UP BOOSTER 230ml
Boost volume at the roots in all fine, flat or limp hair by adding extra body with thickening and strengthening carbohydrate proteins. Amp it up is boosted with vitamins, protective polymers and herbal extracts to defend against heat damage caused while styling. Amp it up also combines conditioning humectants, anti oxidants and UV sunscreen to reduce frizz and colour fade from the elements.
 Help lift those roots with Amp It Up volumizing spray. Amp it up gives fine, limp hair strength at the roots to maintain your blow dry throughout the day.
Spritz on roots prior to blow drying and watch as your hair holds its shape and volume rather than dropping flat
BENEFITS
Root Lift
Volume
Full body
Sulphate and paraben free
Vegan friendly
DIRECTIONS
After shampooing and conditioning spray directly into the root area of towel dried hair and blow dry.
 Juuce Amp It Up Booster is 100% Austrailan made and owned.