Davines Oi Oil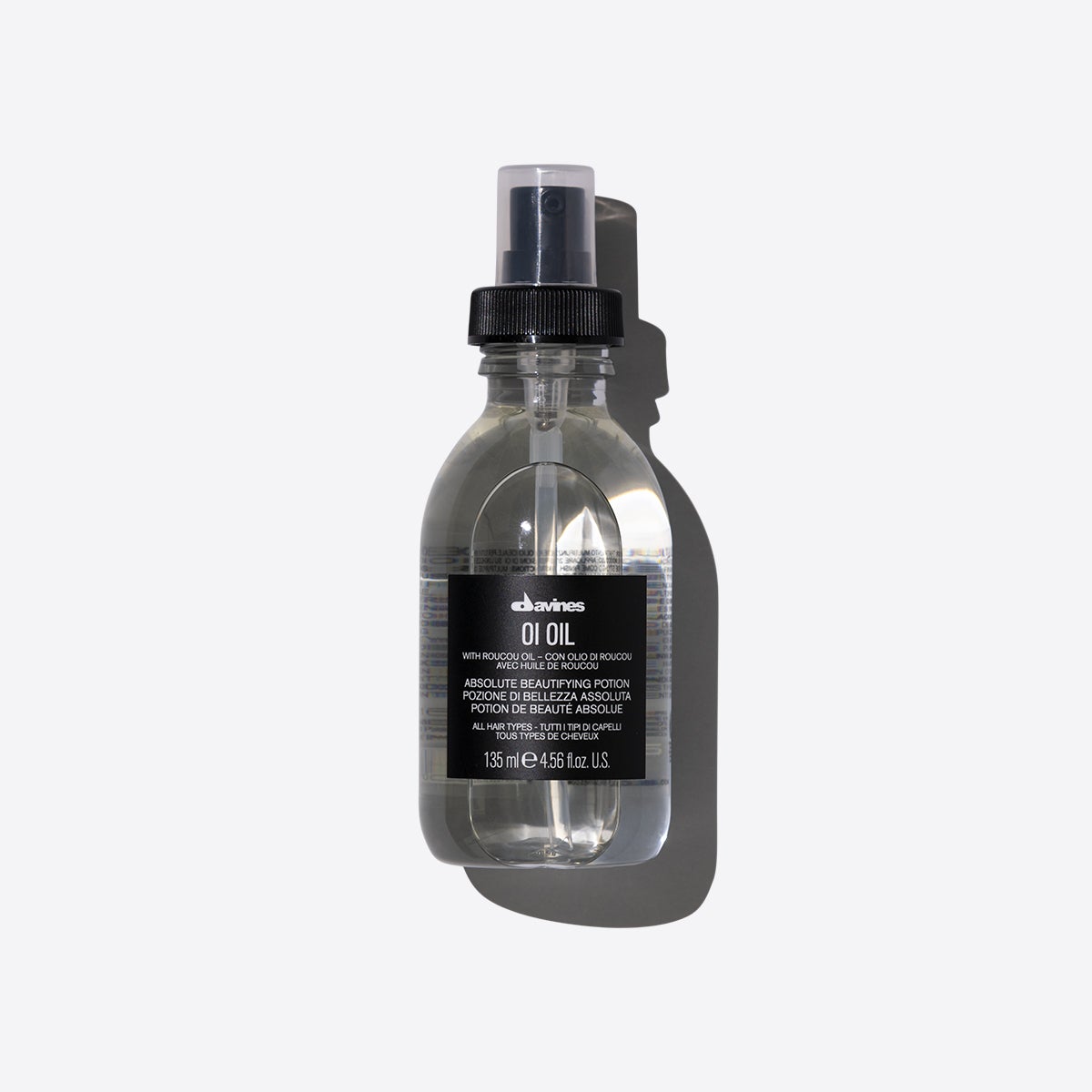 Davines OI Oil is a multi-benefit oil that adds shine and softness to hair while also detangling and fighting frizz.  OI Oil is works especially well on coarse or dry hair. The hair structure is left protected, without weighing it down.
The film-forming properties of the oil, together with an intense antioxidant and anti-free radical action, protect the structure of hair without weighing it down and considerably reduces drying time.
Active Ingredients:
Roucou oil
Latest generation blend of oils: breathable silicone oils that create a protective film on the hair structure without affecting the performance of subsequent treatments. Versatile product for all hair types.
Hair is shiny, hydrated, frizz-free and protected from styling and environmental factors.
Persistent fragrance.
Directions:
STYLING: apply 2-3 squeezes of product evenly to the lengths and ends of towel dried hair. Proceed with drying.
FINISHING: apply approximately 2-3 squeezes of product to lengths and ends of dry hair. For fine hair: use 1 squeeze of product; for normal hair, start with 2 or 3 squeezes and add more only if necessary.
We recommend for ultimate results using the whole Davines Oi Family. Davines Oi Shampoo, Davines Oi Conditioner, Davines Oi Butter and also Davines Oi all In One Milk.
All the products in the OI line contain oil extracted from Roucou, a plant native to the Amazon, it is very rich in beta-carotene (100 times more than carrots) and has a restructuring action on hair and favors its growth.