Davines All In One Milk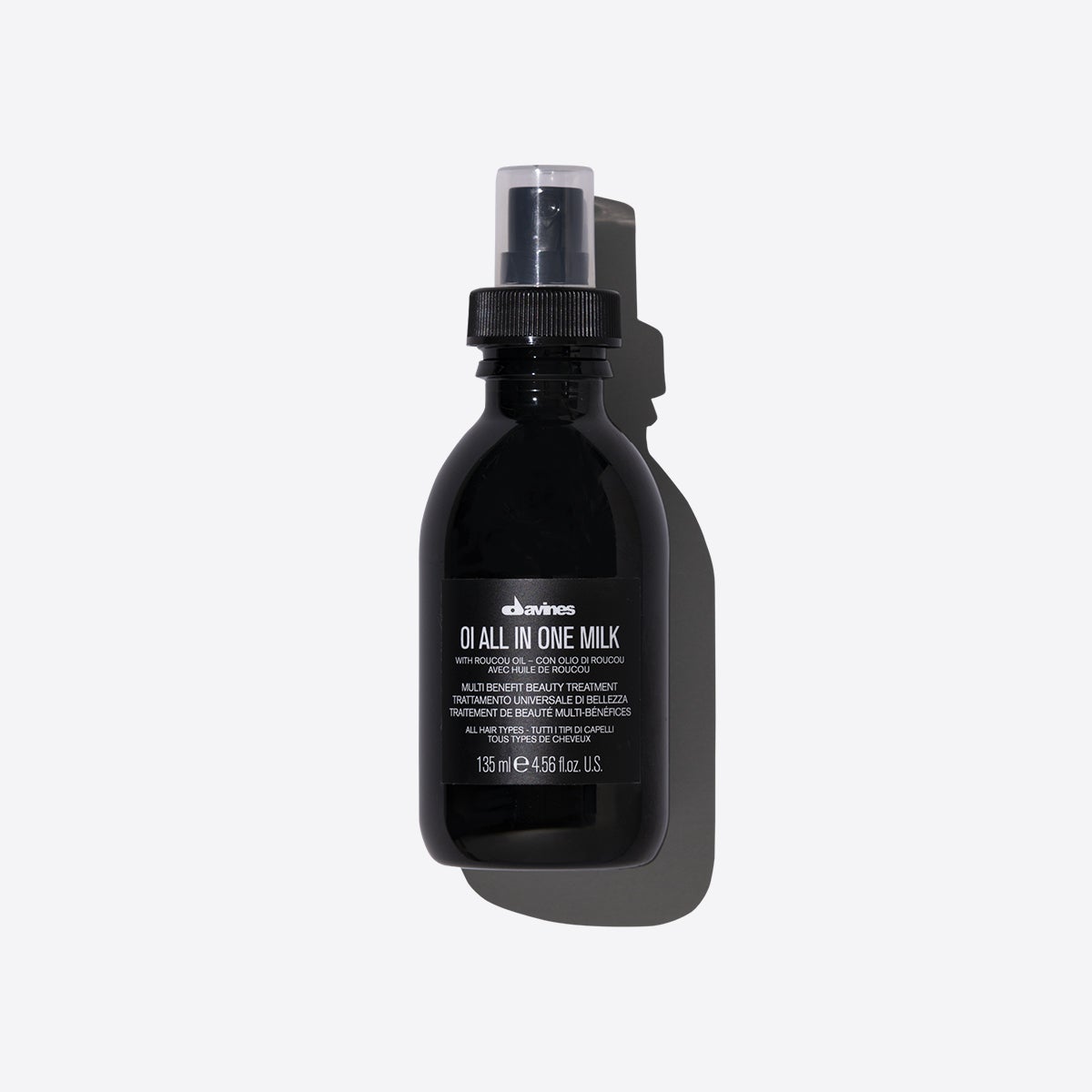 Hydrating Hair Milk to Reduce Frizz
Lightweight OI All In One Milk is a multi-function leave-in spray treatment that softens, detangles, controls frizz and protects the hair from heat.
Thanks to its particularly rich and nourishing formulation it performs in an excellent manner many functions:
Benefits:
• adds shine
• adds softness and silkiness
• has an excellent detangling power
• facilitates combing of dry and wet hair
• controls frizz
• has an exceptional conditioning effect
• gives body without weighing hair down
• moisturizes hair
• facilitates blow drying
• heat protection
• provides a longer-lasting hairstyle
Super bright and soft hair.
Detangling and anti-frizz moisturizing effect.
Antioxidant and heat protection.
Persistent perfume.

Ideal for all kinds of hair.
 How to use:
Apply 10-15 sprays to washed, towel-dried hair. Do not rinse, and proceed with styling.
It is possible to apply the product as a moisturizing finish, vaporizing it directly on the hands and then distributing it evenly on the hair, if they are particularly dehydrated.
 The Davines Oi All In One Milk smells absouletly amazing! it is designed for the frangrance to smell beautiful and last until you washed your hair the next time. compliment it with the entire Oi range.