Davines Oi Conditioner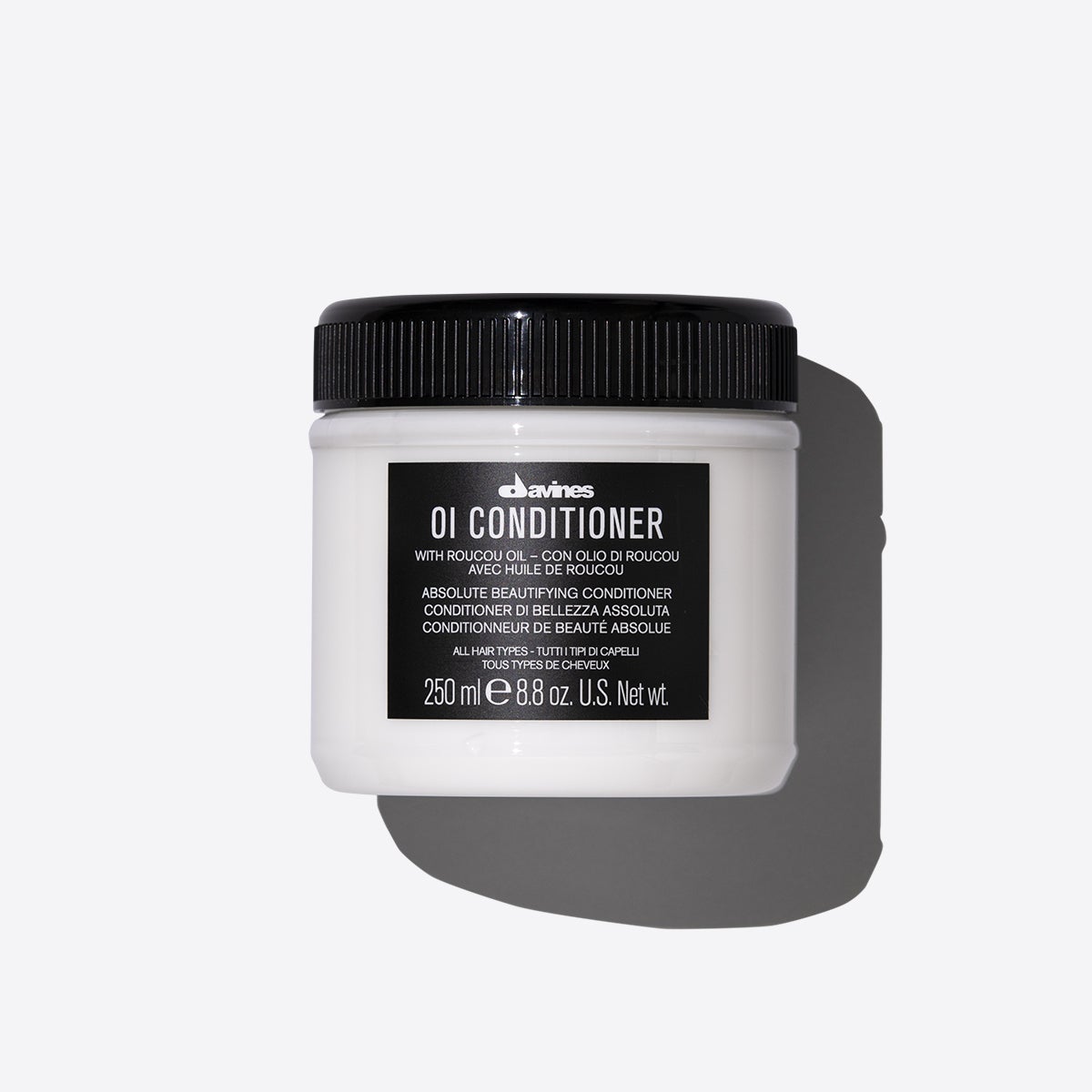 Conditioning cream designed to give amazing softness, shine and body to the hair; it accelerates the drying process and protects the hair structure from damage caused by the heat of blow dryers and straighteners or by mechanical stress. Provides extraordinary softness, shine and body, accelerating the drying process leaving the hair with a sensory scent.
Acitve Ingredients:
Roucou oil
Apricot butter: with emollient and moisturising properties, rich in vitamins A and C.
Conditioning agent derived from cellulose: gives softness to the hair structure.
It nourishes and moisturizes the hair with an extra beauty effect.
\par Antioxidant protection from UV rays.
\par Acceleration of the drying process.
\par Strong and immediate cosmetic effect.
\par Extremely soft, full-bodied and luminous hair.
\par Persistent fragrance.
Directions: Following OI Shampoo, apply evenly to damp hair from lengths to tips, let it process for 2-3 minutes, then rinse thoroughly. Follow with OI All In One Milk or OI Oil.
 We recommend using the whole Davines Oi Range for absoulte best results from this family of products leaving your hair beautiful, shiny and smelling so damn good!
All the products in the OI line contain oil extracted from Roucou, a plant native to the Amazon, it is very rich in beta-carotene (100 times more than carrots) and has a restructuring action on hair and favors its growth.