Davines Oi Butter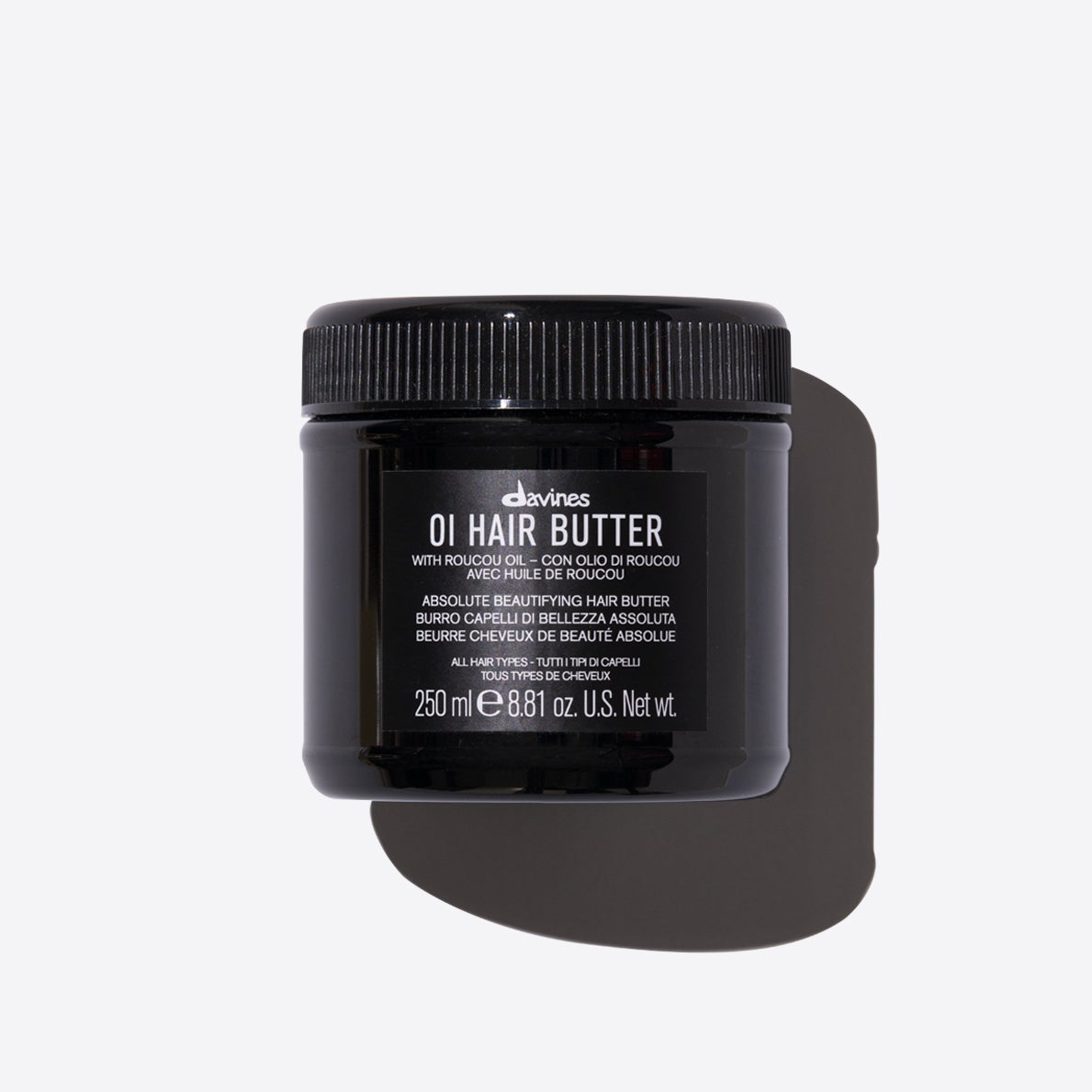 Anti-frizz, nourishing hair butter
Deeply nourishes and moisturizes hair with an extra      
    beauty effect.
Antioxidant protection against UV rays.
Regulating and anti-frizz action.
Strong and immediate cosmetic effect.
Extremely soft, full-bodied and luminous hair.
Persistent perfume.
Antioxidant nourishing butter with a sensory scent. It has an anti-frizz disciplinary action giving extraordinary softness and brightness to the hair with an immediate cosmetic effect.
How to use :
Work the product on the palm of the hand before application.
For medium to coarse hair: apply to damp hair and leave on for 5-10 minutes. Rinse thoroughly.
For medium to fine hair: apply to dry hair, leave on for 10 minutes. Rinse thoroughly. Proceed with the shampoo.
For an extra nourishment treatment: apply before and after shampooing as indicated above.
 Davines Oi Butter smells absolutely amazing. the whole range is just beautiful the fragrance is designed to last until you wash your hair next. compliment your hair with the whole Davines Oi Range
 Ingredients
All the products in the OI line contain oil extracted from Roucou, a plant native to the Amazon, it is very rich in beta-carotene (100 times more than carrots) and has a restructuring action on hair and favors its growth.