Davines Love Shampoo Bar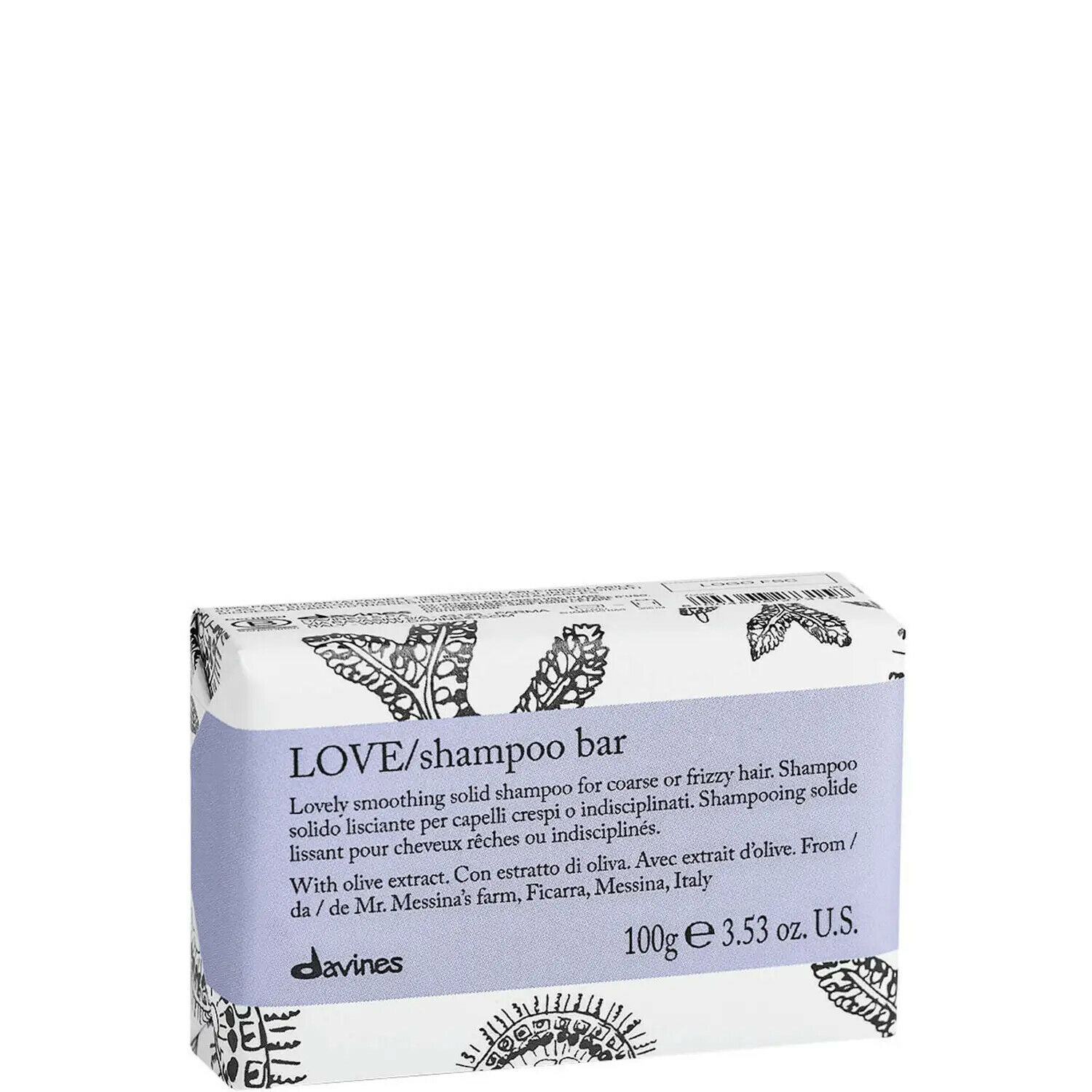 Smoothing action for coarse or frizzy hair;
It gives control and softness;
Enriched with olive extract, from Slow Food Presidia;
Packed in 100% FSC paper wrapper, recyclable;
Practical use and transport.

The formula still reflects the iconic essential ranges, containing active ingredients obtained from Slow Food Presidia, which aims to protect biodiversity and local production.
The new range is packaged in 100% recyclable paper packaging and all CO2 generated by manufacturing this product has been offset via the EthioTrees reforestation project.
The creamy and biodegradable formulas are:
- Silicon, sulphate and preservative free
- 97.4% biodegradable formula
- Contain active ingredients from Slow Food Presidia
- Long lasting, lasting up to 40 washes, more than its equivalent bottle of shampoo
The technology behind these formulas is unique compared to traditional soaps, combining a blend of light surfactants with dermocompactable pH, which carries out a gentle cleansing action while giving shine to the hair.
This technology enables the inclusion of a fusion of conditioning agents in the formula to develop a rich and creamy foam, to provide softness and workability to the hair.
Solid shampoo bar for gentle daily cleansing for all hair types. A solid texture that develops into a rich creamy foam during application to give softness, shine and silky texture.
This Davines Love Shampoo Bar smells absouletly amazing, still after multiple uses the Davines Love Shampoo Bar still holds its fragrance.
How to use
Wet the shampoo bar with water, rub it between hands to create a lather and apply to wet hair. Rinse thoroughly and repeat if necessary. Proceed with conditioner, if desired. Rinse thoroughly in case of eye contact.