Pure Finest Volumising Powder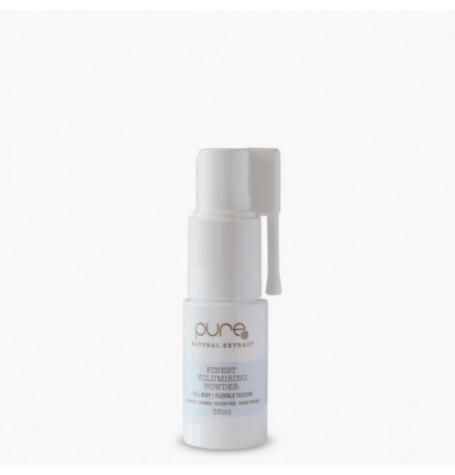 Finest Volumising Powder
FULL BODY / FLEXIBLE TEXTURE
• Creates full body with flexible, invisible, natural looking texture.
• Full body styling power.
• Flexible texture.
• Direct application unique to Pure, dispense soft micro natural rice starch particles.
• Neutral colour to blend with all hair shades.
MEDIUM CONTROL / LOW SHINE
 How to use, puff the powder into the roots of the hair and to activate te powder genlty rub into the hair.