Collection:

PURE SHAMPOOS
Pure Shampoos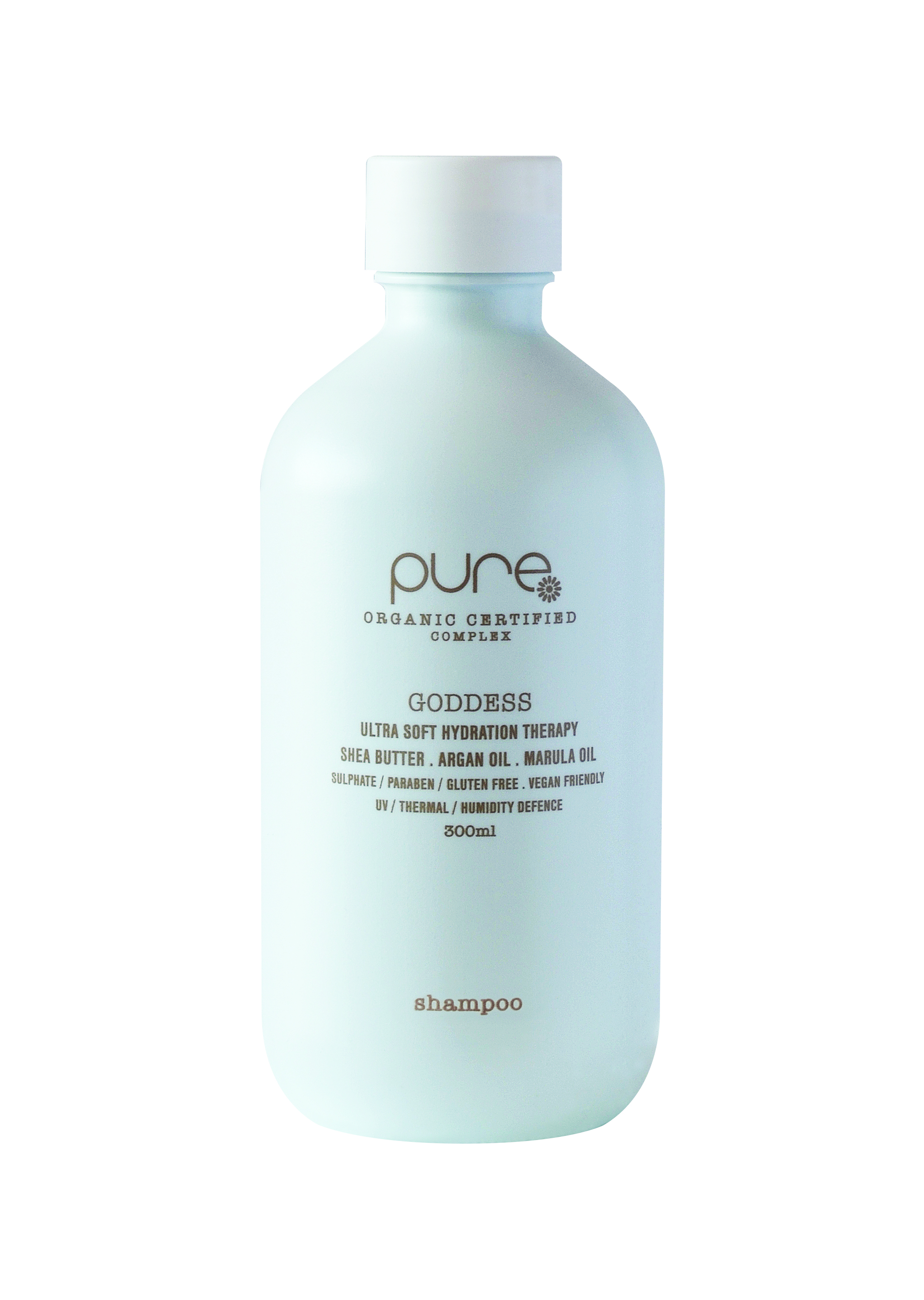 Pure Range is a beautiful collection you will find in this range,
Miracle Renew,
Goddess,
Precious,
Uplift,
Colour Angel
About Pure
WE ARE REUSING LAND WASTE PLASTIC TO MAKE OUR BOTTLES
At Pure Haircare, we're committed to reducing plastic in the best way we know how – by reusing 100% Australian land waste plastic to package our haircare products. Pure Haircare are leading the way in implementing this practice.
WE NEED TO MAKE A CONSCIOUS EFFORT TO WORK ON OUR PLASTIC USE IF WE WANT TO KEEP OUR LANDS, OUR OCEANS AND OUR COMMUNITIES HEALTHY.
Our bottles are made from 100% Australian recycled land waste plastic in an effort to create a circular supply chain. This chain takes recyclable plastic and processes it by sorting, shredding and creating pellets that are then used to make our recycled plastic bottles. In doing this, we will be reducing the amount of plastic going to landfill in Australia. Through this process we estimate we will rescue over 100 tonnes of plastic from reaching landfill each year.
Our packaging choices are made with consideration to environmental impact and protecting our planet. We all need to play a part in reducing the footprint we leave behind to keep our planet as beautiful as the day we found it.
BY REUSING AND RECYCLING OUR PLASTIC, TOGETHER WE CAN REDUCE LANDFILL.
These ingredients provide all hair types with the essential elements to – PROTECT / MOISTURISE / COLOUR EXTEND / REPAIR / SMOOTH / SOOTHE. The use of natural botanicals can boost your hair with basic elements necessary for hair to stay healthy, strong and not vulnerable to the external environment.
PROTECTING DANDELION root is a rich source of vitamin A, C, and E as well as B-complex vitamins. Every part of the dandelion plant is rich in antioxidants that prevent free-radical damage.
MOISTURISING ALOE VERA contains proteolytic enzymes which act as a moisturiser to condition and leave your hair smooth and shiny. It promotes hair growth, prevents itching on the scalp and reduces dandruff.
COLOUR EXTENDING KAKADU PLUM is Australia's super natural ingredient performer with exceptional antioxidant composition. It is believed that kakadu plum could provide the most powerful natural anti colour fade treatment.
REPAIRING WATTLE SEED contains high levels of amino acids to help repair and promote youthful hair. The powerful antioxidant properties encourage elasticity and suppleness in ageing cells promoting healthy cell turnover.
SMOOTHING DESERT LIME is an anti-humectant with high levels of glycosides for hydrating and promoting smoother, softer looking hair, also assisting with blocking out short UV rays acting as a natural sunscreen.
SOOTHING QUANDONG is super high in antioxidants, which are important for fighting free radicals. Quandong contains vitamin C which is essential for the growth of healthy cells. It also contains vitamin E which is a powerful hydrating nutrient.
Juuce hair care for shiny, soft beautiful hair uses vegan friendly formulations and is sulphate, paraben and cruelty free. If you want a clear conscience while achieving the ultimate in hair care performance then you need Juuce!